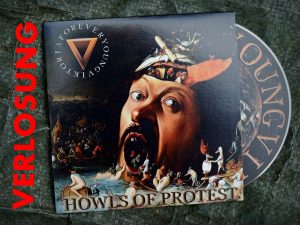 Vor einigen Tagen haben wir hier die neue EP "HOWLS OF PROTEST" und auch die 4 Jungs von Forever Young Viktoria (FYV) aus dem Ruhrpott vorgestellt. Wer die EP-Besprechung noch mal lesen möchte: Hier geht es zu unseren Bericht.
Die EP  hat 4 Tracks und ist ein echtes Pfund an Power & Energie. Howls Of Protest ist eine gesunde Mischung aus aggressive Musik bestehend aus Hardcore, Metall und Chaos… zu dem haben Forever Young Viktoria ihrem Songs einem großartigen Sound verpasst.
Howls of Protest – Video: https://www.youtube.com/watch?v=Qig2ka_8WDg
GEWINNSPIEL
Wir konnten sogar ein Exemplar der EP von der Band zur Verlosung ergattern… und freuen uns dieses Exemplar hier nun verlosen zu können. Damit wir wissen… ob ihr interessiert seid oder nicht… liket einfach unsere  Facebookseite und kommentiert etwas bei dem Post mit dem da befindlichen Gewinnspiel-Foto.
Wer will kann uns aber auch eine Mail an Info@Konzerttouristen.de (Stichwort: FYV) schicken und verdoppelt so seine Chance.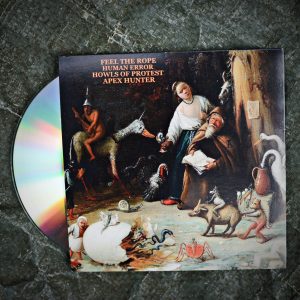 Eine Antwort auf irgend welche Fragen wollen wir nicht. Wir benötigen für die Verlosung auch nicht eure Barthaarlänge oder irgendwelche BH-Größe. Sogar eure Sockenfarbe ist uns schnurzpiepegal.
Also alles ganz easy.
Wir wünsche allen… die Mitmachen viel Glück… denn die Ermittlung des Gewinners erfolgt per Zufall.
Teilnahmeschluss ist der 22.10.2017.
Wir verschicken allerdings die EP nur innerhalb Deutschlands!
Der Rechtsweg ist ausgeschlossen.