Nach ein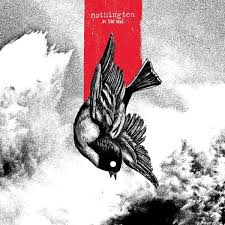 er gefühlten Ewigkeit haben nun Nothington ihr viertes Album zum zehnten Jubiläum raus gebracht. Fünf Jahre ist es seit dem erscheinen des Vorgänger "Borrowed Time" her und seit dem hatte die Band doch viel Zeit etwas Neues zu bringen, könnte man meinen.
Doch sie halten am Bewährtem fest. Bis auf Kleinigkeiten, mit denen die Songs verziert wurden klingt das neue Album "In The End" wie die letzten beiden Alben: Hymnischer, mitreißender Punkrock!
Während die fehlende Abwechslung bei vielen Bands langweilig wäre, macht Nothington alles richtig und bringen ihren klassischen Punkrock. Jeder Einzelne Song hat das Zeug ein Hit zu sein und es fällt schwer, einen einzelnen Song hervorzuheben.
Ein Song der mir persönlich gut gefällt ist "Nothing But Beaches", dieser Song ist mir sofort beim hören des Albums aufgefallen, jedoch können auch die anderen Songs mithalten. Tatsächlich ist mir kein Song negativ aufgefallen. Für Ami-Punkrock Fans ist das Album genau das richtige!
Es lohnt sich jedenfalls sich die Platte anzuhören und sich auch die Jungs Live auf der Bühne anzusehen. Hoffen wir, dass der Titel des letzten Song auf dem Album "In The End" nicht wörtlich gemeint ist.
Tracklist
NOTHINGTON- In The End:
1- Already There
2- Cobblestones
3- The Lies I Need
4- Burn After Reading
5- End Transmission
6- Things We Used To Say
7-Nothing But Beaches
8- The Hard Way
9- It Comes And Goes
10- Capture
11- In the End
Label: Red Scare/ Gunner Records
Release: 17.02.2017

Song "The Lies I Need": https://www.youtube.com/watch?v=4sPZkQ8RPEw
Homepage der Band: https://www.nothington.com/
Facebook-Page der Band: https://de-de.facebook.com/nothington/