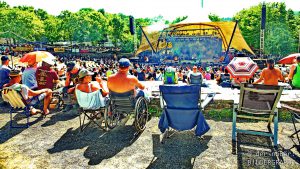 Ende Juli erscheint das dritte Album der Band "Dream The Electric Sleep".
Erstmals ist mir – ollen Science-Fiction Bücher-Freak – vor einigen Jahren die Band aufgrund ihres Namens aufgefallen… denn der Bandname besteht aus Bestandteilen eines Buches von Philip K. Dick. [You know: "Blade Runner". Dieser Film  beruht auf dem Roman von Philip K. Dick aus dem Jahr 1968… in dem Androiden von elektrischen Schafen träumen.]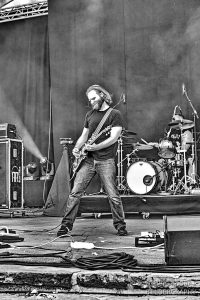 Okay… aber das bedeutet ja noch nix. Dann hatte ich das Vergnügen die Band im Juli 2014 beim Progrock Festival auf der Loreley live zu erleben & zu fotografieren. Die Band kommt aus Lexington/Kentucky und traten da noch zu viert auf.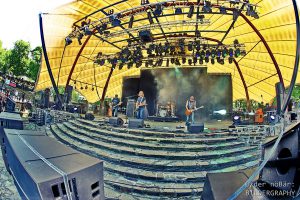 Sie hatten gerade ihr 2. Album "Heretics" herausgebracht und begeisterten mit ihren Songs zur früher Stunde das Publikum & mich. Musste mir dann auch direkt am Merch-Stand das Teil kaufen.
Diese Band spielt ruhige melancholische dramatische Songs mit leichten Progrock-Touch die doch irgendwie einen treibend-groovenden Rhythmus haben.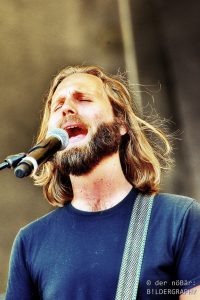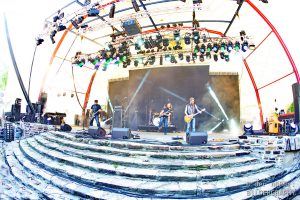 Das nun dritte Album des Trios wird "Beneath The Dark Wide Sky" heißen und 11 Songs haben. Ich bin mir sicher… dass es wieder eine feine CD sein wird.
Einen ersten Vorgeschmack darauf könnt ihr mit dem Video zu "Let The Light Flood In" hören und sehen. Für alle Progrock-Fans zu empfehlen.